Ten Crochet Stitches To Level Up Your Skills (2021 Update) | Just Crafting Around
Looking to improve your crochet skills, or maybe just spice up some of your regular patterns with some intermediate crochet stitches? I'm going to walk you through 10 of my favorite stitches that make me feel challenged, and add a little spice to the mix!
In order to give you the best head start on these 10 patterns, I'm going to share a video on each stitch, and then give you some of my favorite patterns so that you can start practicing straight away.
They say that learning by doing is 2x more effective than any other method, and what better way to learn by doing than to make some awesome new creations!
Some of these require specialized hooks, so I've included links to where you can pick those up to. Thankfully none require specialized yarn – so I'll leave the yarn selection to you!
---
Crochet Stitches covered in this post:
Tunisian Crochet
Double-Ended Crochet
Hairpin Lace Crochet
Broomstick Lace Crochet
Pineapple Lace Crochet
Bullion Crochet
Loop Crochet
Granite Crochet
Griddle Crochet
Popcorn Crochet
---
How to Tunisian Crochet
Also known as Afghan crochet, Tunisian Crochet is often considered a cross between knitting and crochet, and in fact can be used to mimic the look of knitting. This is because loops are kept on the hook and then worked off. One of the most common stitches for Tunisian Crochet is the Tunisian Simple Stitch.
The technique uses a special crochet hook with a stopper at the end. Ideally you want to use a hook that is at least two sizes bigger than the hook you would typically use for the same size of yarn.
According to ChiWei Ranck of One Dog Woof, "You are using a single hook, but you're also keeping all the stitches on that hook, similar to knitting. It's a great way to branch out or take a break from your usual projects, and maybe use some different muscles than you're used too".
So let's take a look at how to use Tunisian crochet by way of our favorite YouTube video on the subject, courtesy of the amazing TL Yarn Crafts TV.
Once you've watched the video a few times and feel you have a good grasp on Tunisian crochet, check out this awesome pattern for a Tunisian pinwheel square.
---
How to Double-Ended Crochet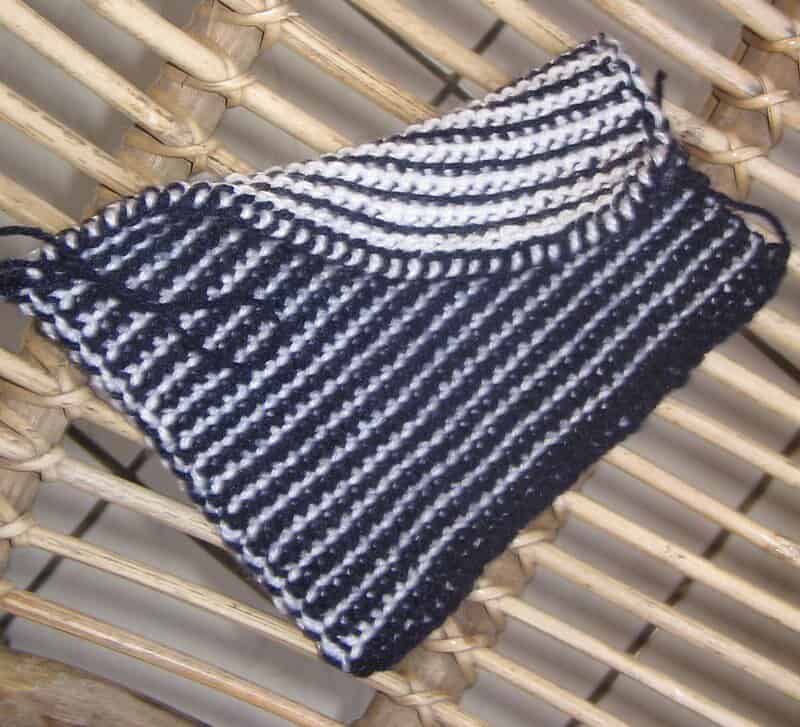 Also known as double end crochet, crochet on the double, or crochet knit, double ended crochet is a cousin of Tunisian crochet, and builds upon that knowledge.
As you would expect from the name, double end crochet uses a double ended hook utilizing a different color or weight yarn for each hook, which gives it an intricate look.